Forbes Bulgaria selected me in their third annual "30 under 30" list (in category "education") thanks to my team and students in Telerik Academy.
Happy Revival Leaders' Day!
My video lectures (in Bulgarian) related to SOLID principles and design patterns from Telerik Academy's course "High-Quality Code". The playlist contains 5 video lectures: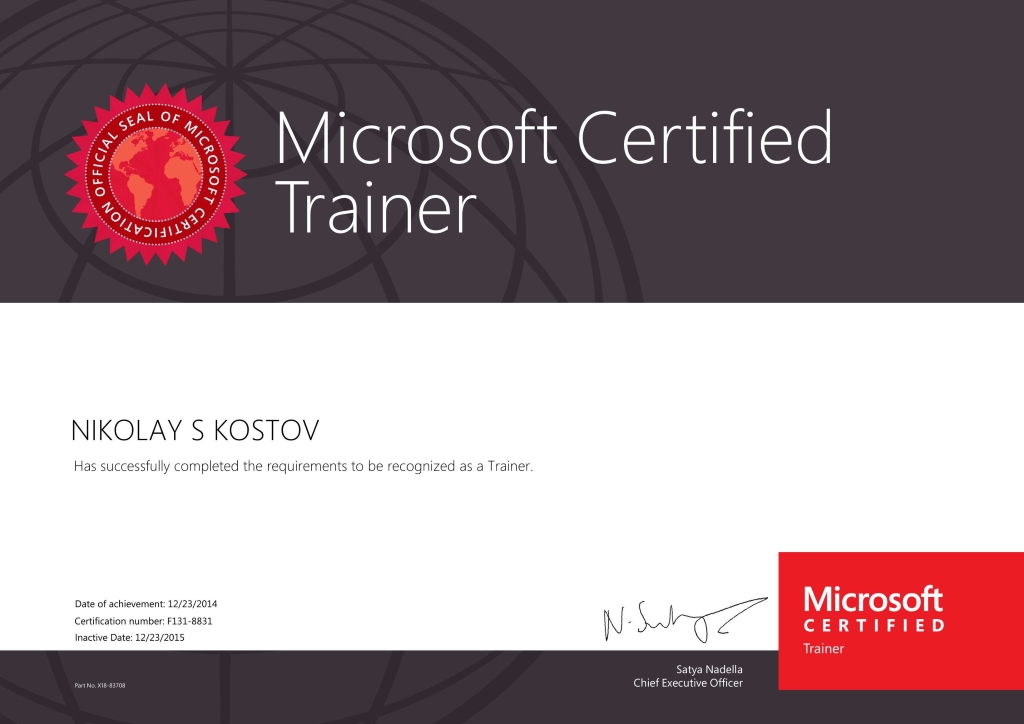 Видео с новостите в новата версия на ASP.NET 5 (позната още като vNext):
ASP.NET MVC версия 6
Новите шаблони за проекти
NPM, Grunt и Bower
CoreCLR
Middleware-и
Вградения Inversion of Control Container
View Components
Web API и ASP.NET MVC напълно събрани в една технология
HTTP 2.0 и ASP.NET Web Forms 4.6
Демата можете да свалите от: https://github.com/NikolayIT/ASP.NET-5-Research
Приятно гледане!
В това видео разглеждаме проблемите, свързани с уеб сигурността на ASP.NET уеб приложенията. Повечето от разгледаните проблеми са общовалидни и важат за всички технологии за уеб разработка, но примерите във видеото са основно на ASP.NET MVC и ASP.NET WebForms. По-важните проблеми които сме разгледали са:
SQL Injection
Cross Site Scripting (XSS)
Cross-Site Request Forgery (CSRF)
Parameter Tampering
Демата можете да свалите от: https://github.com/NikolayIT/CSharp-6-New-Features