A lecture of mine presented in Bulgarian on 9th of May 2017 in Software University.
The lecrure covers the new features of the C# programming language such as: Roslyn – The .NET Compiler Platform, Auto-property Enhancements, Expression Bodied Function Members, Using Static, nameof Operator, String Interpolation, Exception Filters, Null-conditional Operators (?.), Dictionary Initializer, Await in catch/finally Blocks, More Expression-bodied Members, Number Literals Improvements, Local Functions, ref Returns and Locals, Out Variables, Pattern Matching, Throw Expressions, Tuples and Deconstruction.
Forbes Bulgaria selected me in their third annual "30 under 30" list (in category "education") thanks to my team and students in Telerik Academy.
Happy Revival Leaders' Day!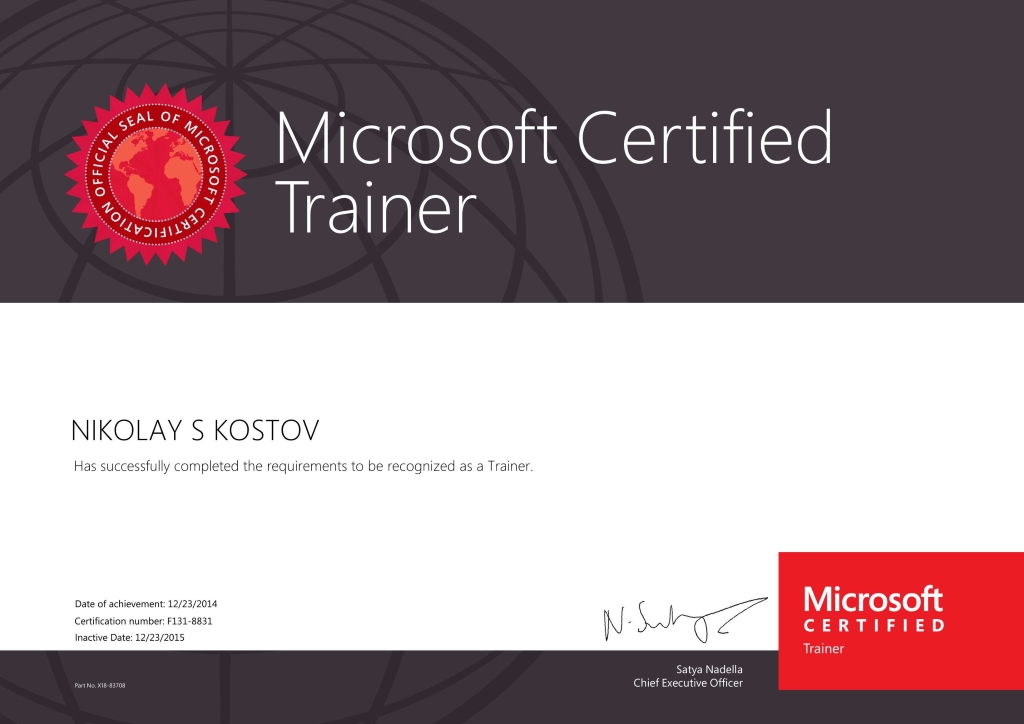 Видео с новостите в новата версия на ASP.NET 5 (позната още като vNext):
ASP.NET MVC версия 6
Новите шаблони за проекти
NPM, Grunt и Bower
CoreCLR
Middleware-и
Вградения Inversion of Control Container
View Components
Web API и ASP.NET MVC напълно събрани в една технология
HTTP 2.0 и ASP.NET Web Forms 4.6
Демата можете да свалите от: https://github.com/NikolayIT/ASP.NET-5-Research
Приятно гледане!
Близо 4 часово видео на тема "рефакториране на кода", в което разглеждаме някои от най-важните code smells (често срещани проблеми в кода) и как можем да ги оправим и избегнем. Приятно гледане! :)